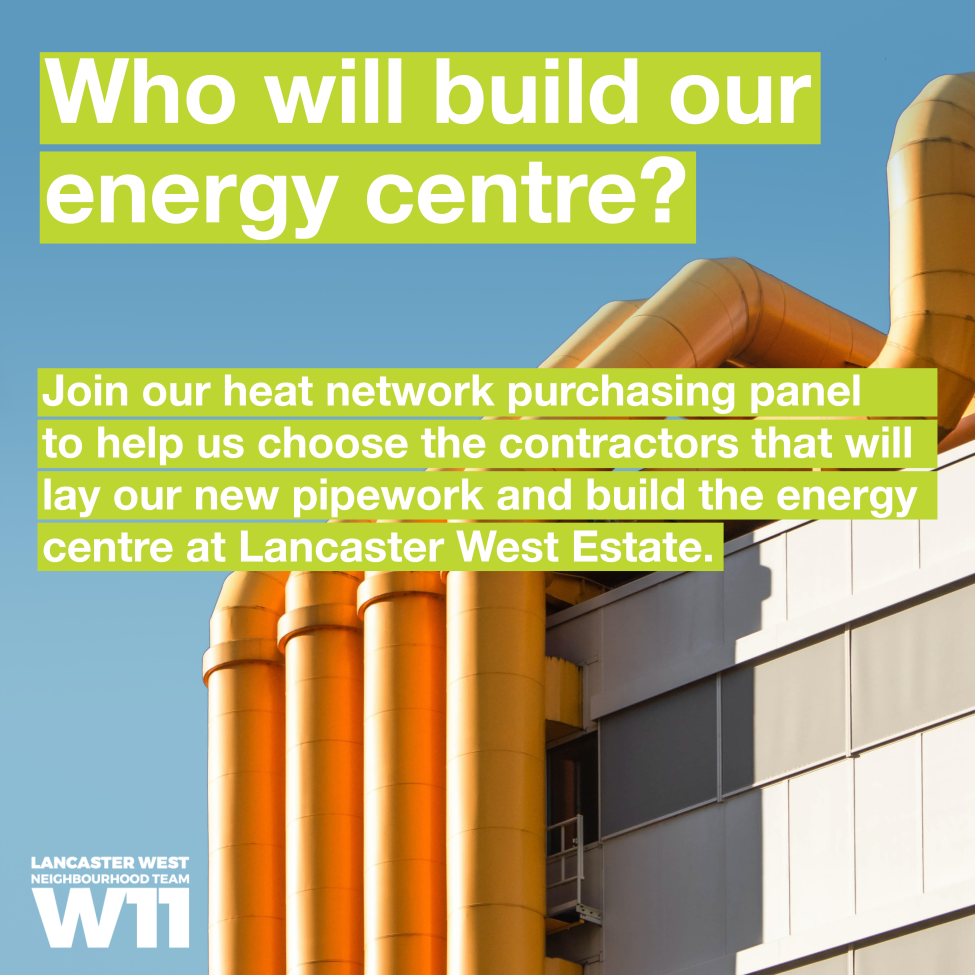 Resident Procurement Panel
We will soon be advertising for contractors to build the renewable heat network at Lancaster West. We would like to see lots of residents involved with this process, so that the appointed contractors understand who their end customers are and the high-quality service which will be expected. 
You can get involved by volunteering for a working group that will set questions to potential suppliers or score bids from the comfort of your own home. Choose a way that suits you! If you are interested in helping us select the heat network contractors, please  complete this quick form online.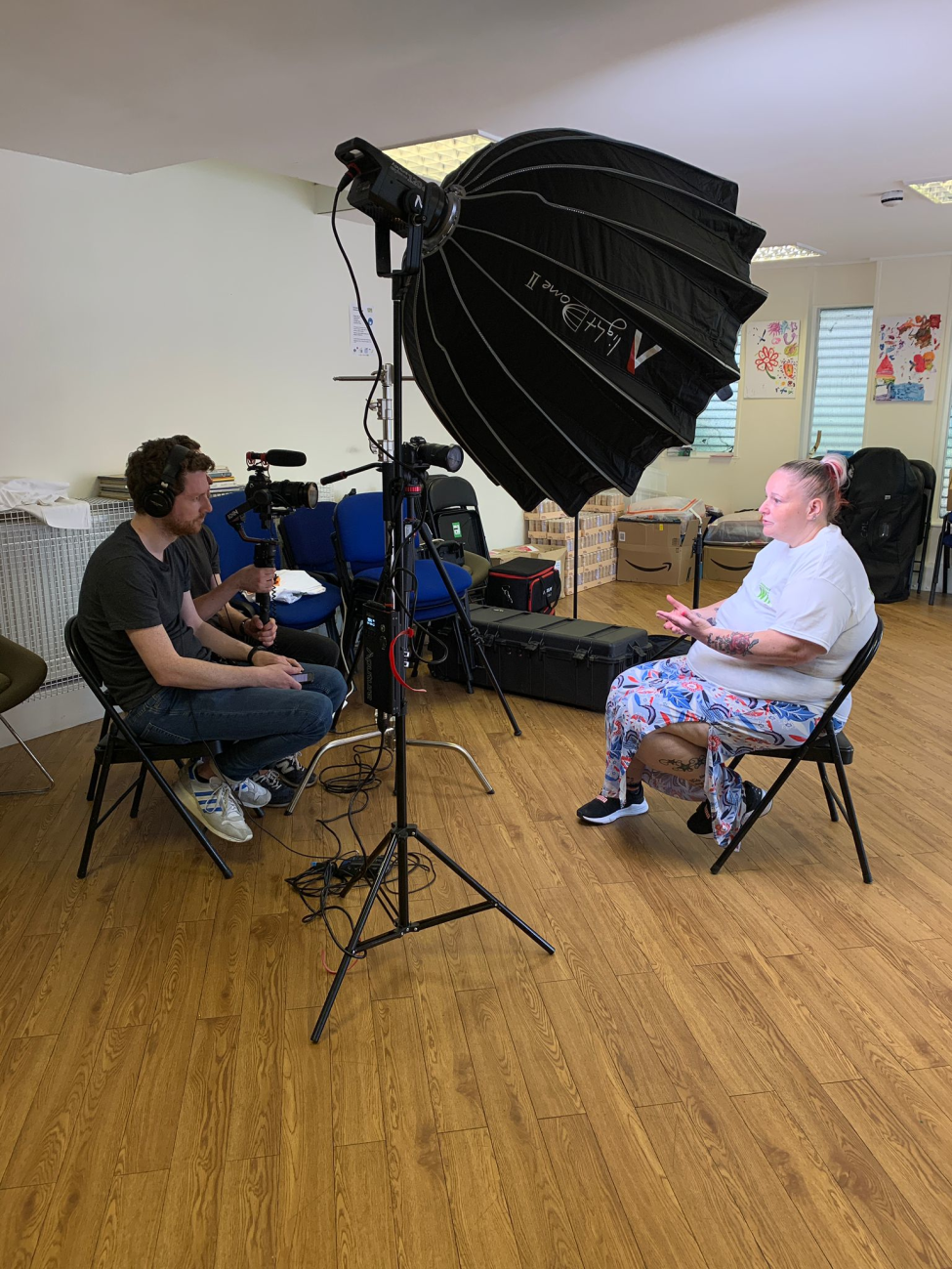 Lancaster West Community Fridge on BBC Radio 2 and The One Show!
Lancaster West Community Fridge was featured on BBC Radio 2 Breakfast Show and The One Show sharing the everyday things we can all do to help the planet. Emma, who volunteers at the fridge on Lancaster West every week, talked about the impact the fridge has on the local community, and what they are doing to tackle food waste. 
The fridge is based at North Kensington Resource Centre between Testerton and Hurstway Walk on Lancaster West Estate and is open twice a week: Wednesday 2.30-5.30pm and Thursday 12-3pm. It's open to all local residents to come, share food and recipes, and has become a space to socialise. 
You can watch Emma on The One Show by clicking on the link below.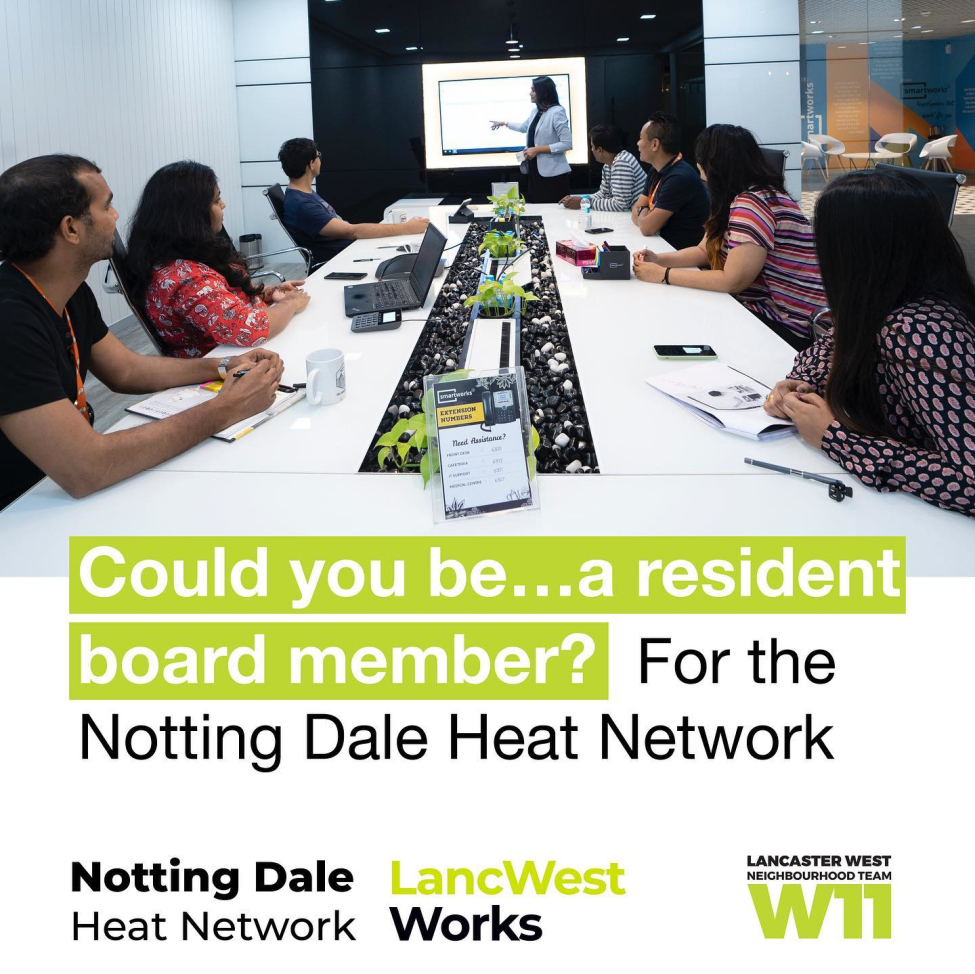 Could you be a resident board member?
We are looking for two residents living on Lancaster West to become paid board members of the Notting Dale Heat Board. Notting Dale Heat has been set up to build, operate and maintain the Notting Dale Heat Network for Lancaster West. 
The role can be carried out alongside existing employment or provide valuable work experience for those seeking employment. 
No previous board experience is required. Find out more and how to apply by following the link below.
What's happening in your neighbourhood