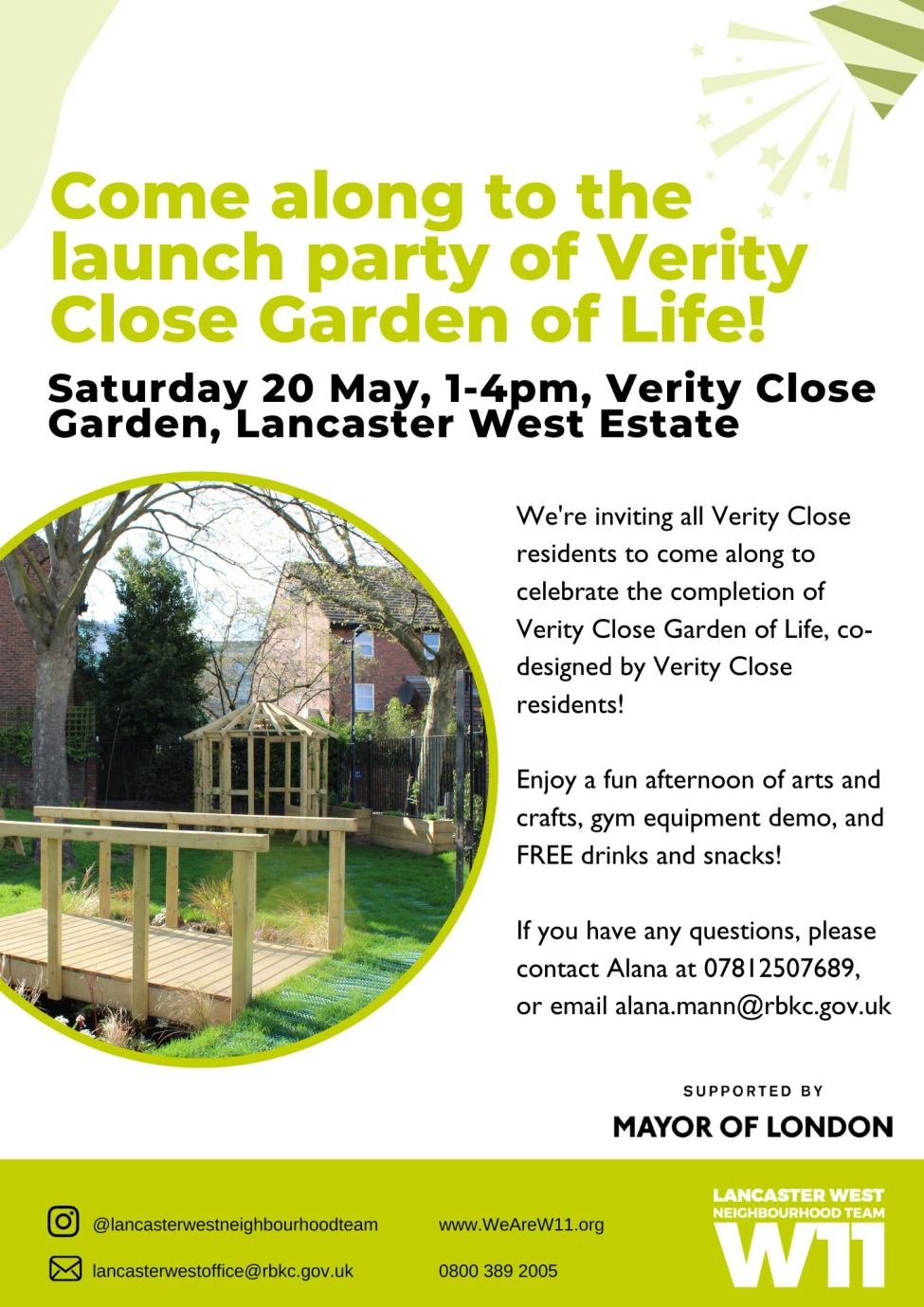 Come along to the launch party of Verity Close garden! 
We're inviting all Verity Close residents to come along to celebrate the completion of Verity Close Garden of Life, co-designed by Verity Close residents! 
Enjoy a fun afternoon of arts, and crafts, gym equipment demo, and FREE drinks and snacks! 
If you have any questions, please contact Alana at 07812507689 or email alana.mann@rbkc.gov.uk