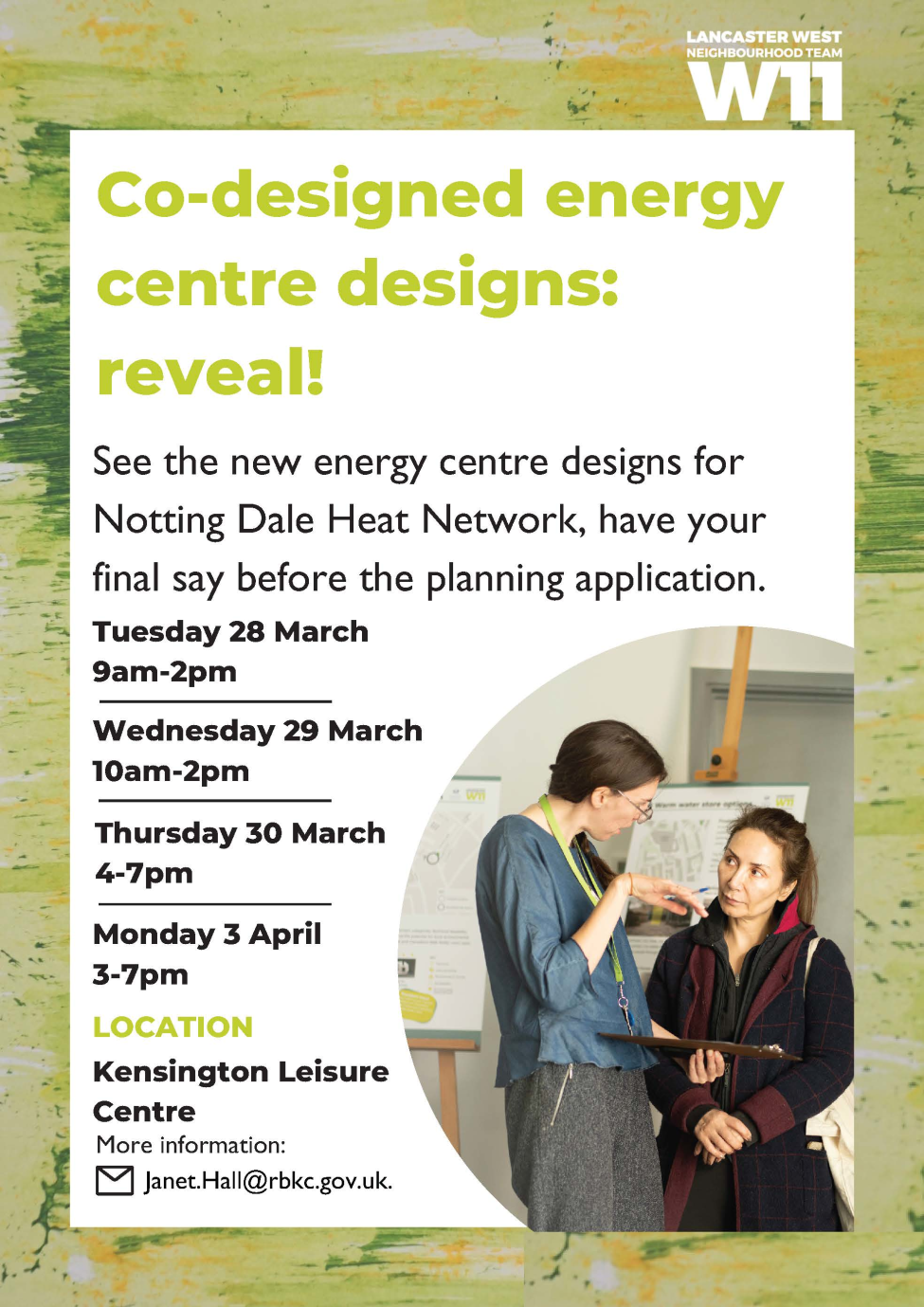 Co-designed renewable energy centre designs reveal
Thank you to all residents who provided feedback on the energy centre designs for the Notting Dale Heat Network in December 2022. 
Over 100 residents viewed the exhibits and had their say on plans for a renewable energy centre which is part of a new heat network for Lancaster West Estate. 
The architects have updated the designs to reflect your preferences and feedback. You can see what these look like at our next, and final, round of co-design exhibitions. We are inviting residents to see the new designs and provide final feedback and comments. 
Following this we will submit a planning application in the coming months. 
Kensington Leisure Centre, Silchester Road, W11 4HE  
Tuesday 28 March 9am - 2pm
Wednesday 29 March 10am – 2pm
Thursday 30 March 4pm - 7pm
Monday 3 April 3-7pm
Please drop in at any time suitable for you. You will be able to meet the architects, Tonkin Lui, who created the designs and speak to LWNT's heat network team about the project.