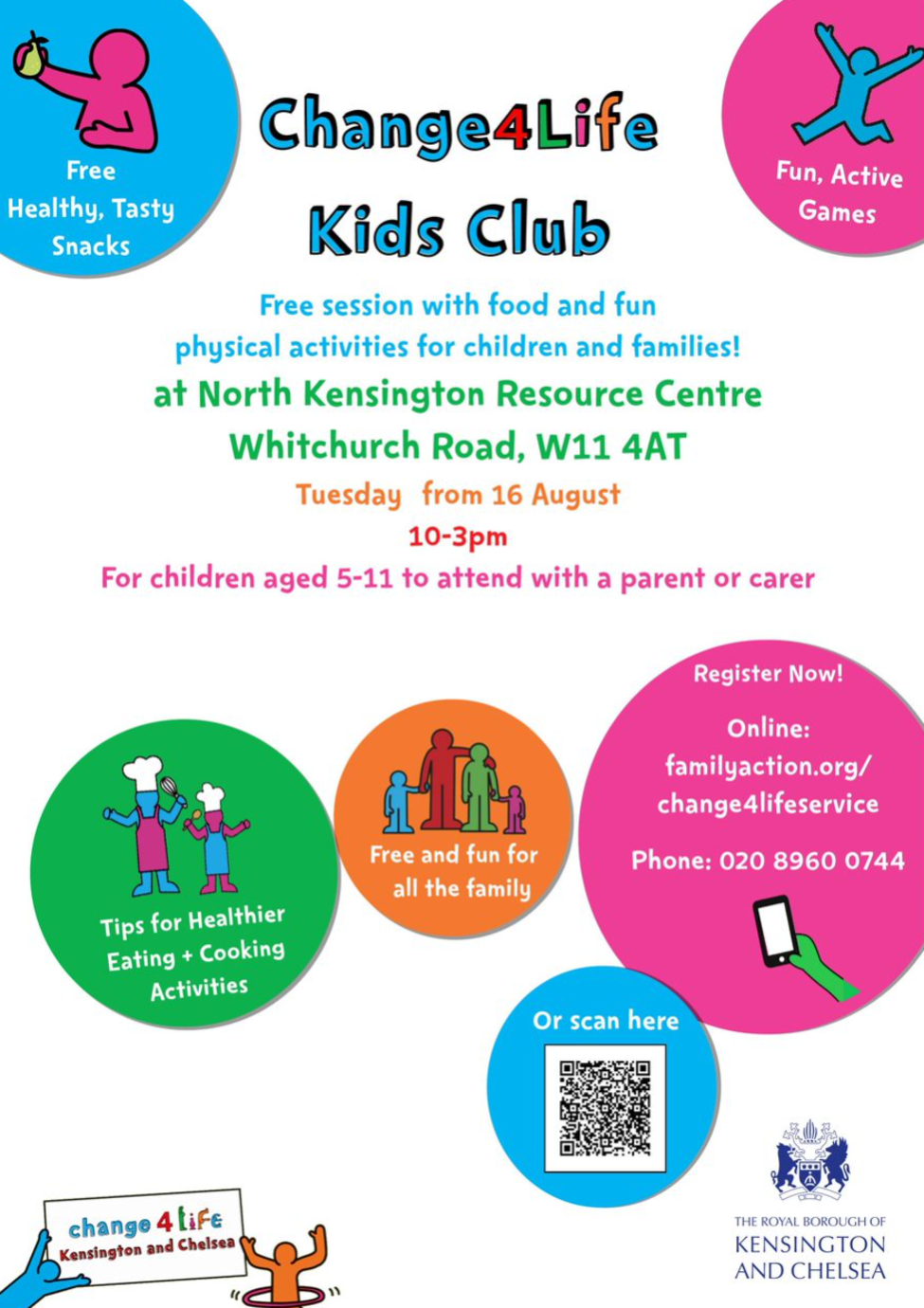 Change4Life family fun
We are excited for a day called Change4Life, provided by Family Action, jam packed of activities for the whole family to keep active, healthy and have fun together. 
Book now to let us know you are planning to come along and we can prepare for numbers. Lunch is included! 
Contact Hibo if you're planning to come down, or turn up on the day (first come, first served)
Email: hibo.yussuf@rbkc.gov.uk Mobile: 07817095249