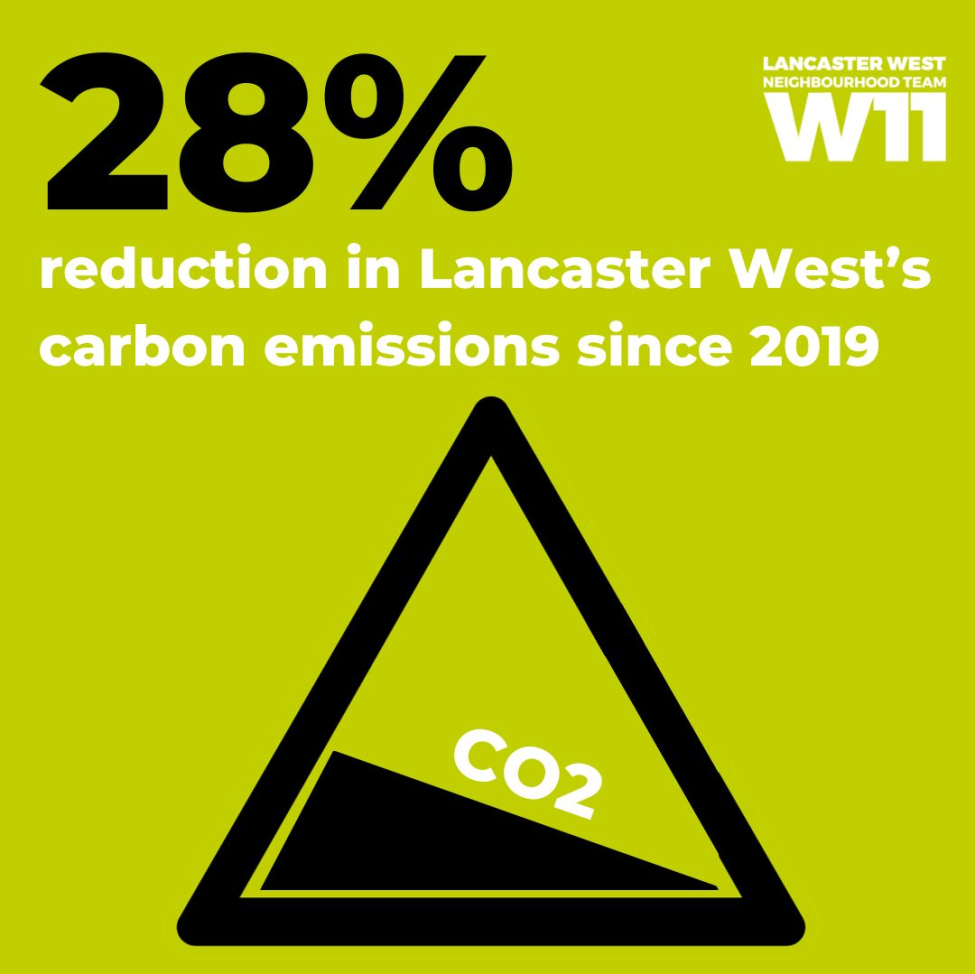 Lancaster West Estate has reduced its carbon footprint by 28% since 2019!
Lancaster West Estate is well on its way to meeting its target of being carbon neutral by 2030. 
Down to the hard work of residents, local community groups, Lancaster West Neighbourhood Team, and the Lancaster West Residents' Association, the Estate's carbon emissions have gone down by nearly a third since 2019. 

This has saved over 313 tonnes of CO2 emissions which is the equivalent of 25 and a half double decker buses. 
The biggest impact on reducing carbon emissions has been: 
• Saying "goodbye to gas" in over 200 properties, and removing fossil fuels from our electric and peddle-powered repairs fleet saved 34 tonnes of carbon emissions last year 
• Installing solar PV panels and the first air source heat pumps on the estate 
• Upgrades to domestic lighting in over 50% of tenant properties, and communal lighting has reduced energy usage by 25% since 2019 
• 91% of LWNT staff commute by a sustainable form of transport. 
We are committed to achieving Lancaster West's ambitious goal of going carbon-neutral by 2030. The continuing refurbishment programme and Notting Dale Heat Network will make a significant impact on helping achieve this goal. 
If there are any sustainable initiatives you would like to see on the estate, please get in touch!
Email the sustainability team