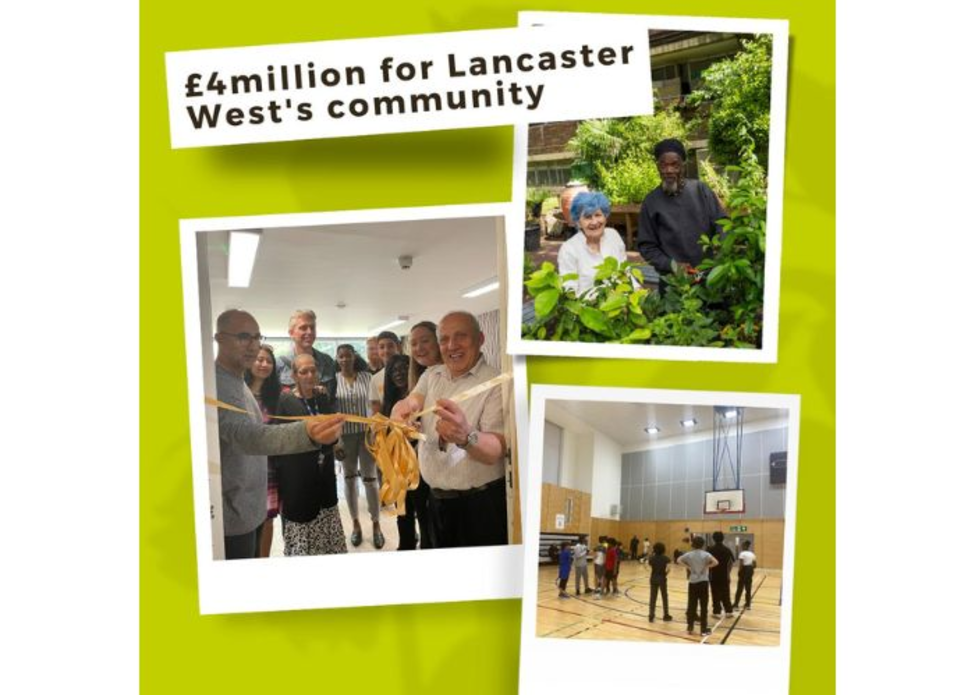 £4m target reached for local residents!
July 2023
In 2020, the LWNT set a target to deliver £4m of financial and economic investment towards the estate and local residents by April 2023. 
The team has worked with Lancaster West Residents' Association and wider residents, to secure grant funding, create job opportunities, support local businesses, and deliver social value through work with contractors. We are pleased to share that, by April 2023, the team had delivered over £4.3 million of value to the estate and wider area, exceeding the target set out in 2020!
In 2022-23, we've been able to invest over £100k to support local small businesses, identified training opportunities - at no cost to residents - worth over £60k, and successfully gained community-related grant funding of over £1 million.
All this we have been able to reinvest back into the local area, supporting residents with projects ranging from sustainable food initiatives, providing data and devices to residents who are digitally excluded, creating paid opportunities through LancWest Works, establishing a co-designed Employment and Training Hub at Baseline Studios, and transforming garden spaces to provide respite and transforming underused grey space on the estate into biodiverse green spaces. 
With an ambitious target to reach £1m of additional value by the end of this financial year in April 2024, LWNT is here to improve opportunities and improve the quality of life for local residents. 
The team have already secured over £75k in grant funding to establish some training, furniture upcycling and electrical repairs and recycling for residents this year, and look forward to working with our residents to deliver the best possible outcomes for these projects. 
If you have any ideas as to how we can attract investment not the local area, why not send us a DM?