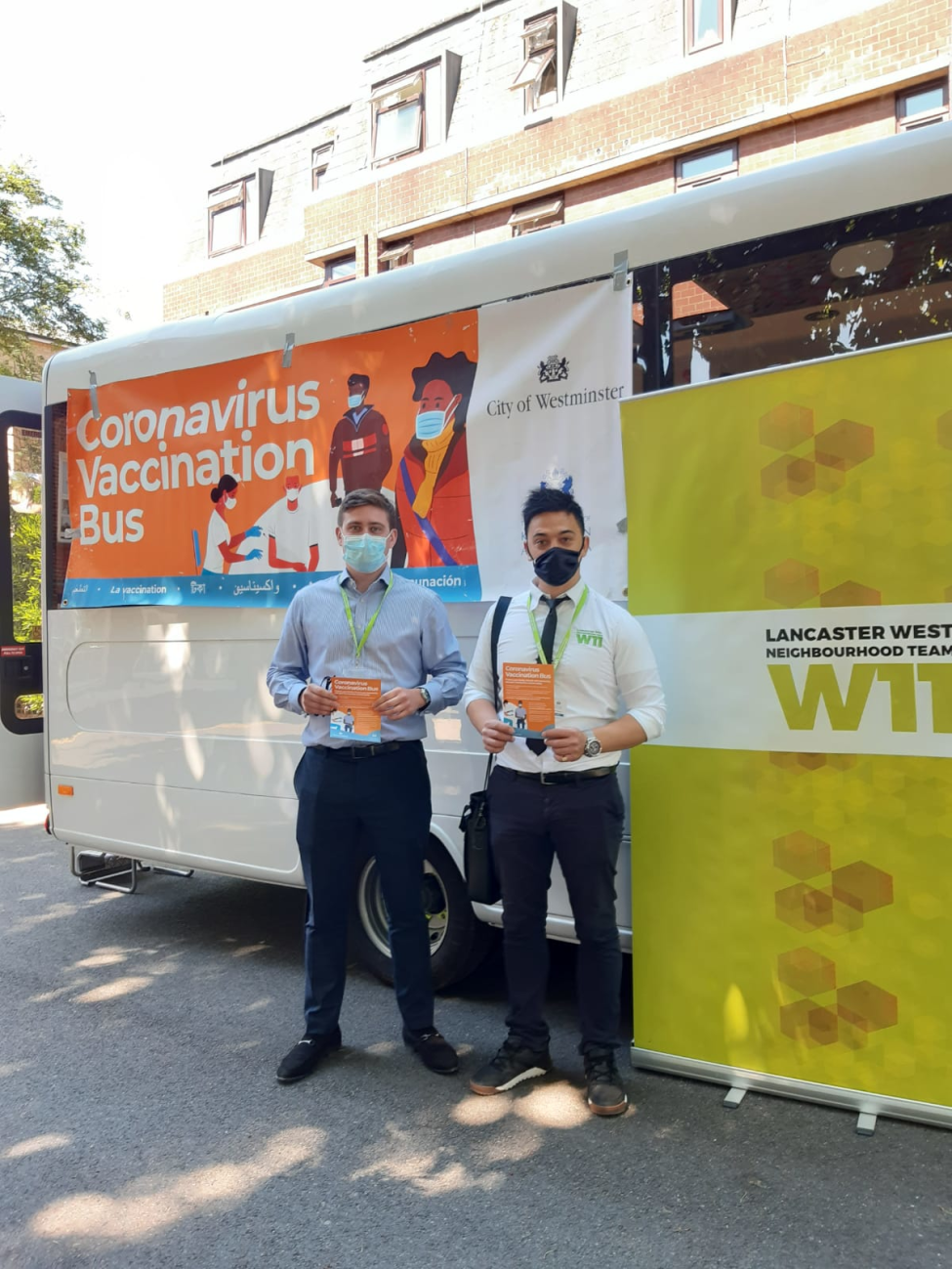 A Coronavirus vaccination 'bus' is parking up on the Lancaster West Estate on Wednesday 9 June between 10 and 4. 
It will be on St. Mark's Close and there is no appointment is needed. The roving 'pop up clinic' will offer free vaccinations to anyone who is aged 40+. You do not need to have NHS number, any proof of address or personal identification.
NHS staff are on board to deliver the vaccine, alongside Council staff and volunteers, to answer any questions you may have about the vaccine, testing, and staying safe during coronavirus. 
You can also pick up free covid-19 home testing kits from the bus. 
Protect your family, friends, and community. Get your Coronavirus vaccine.