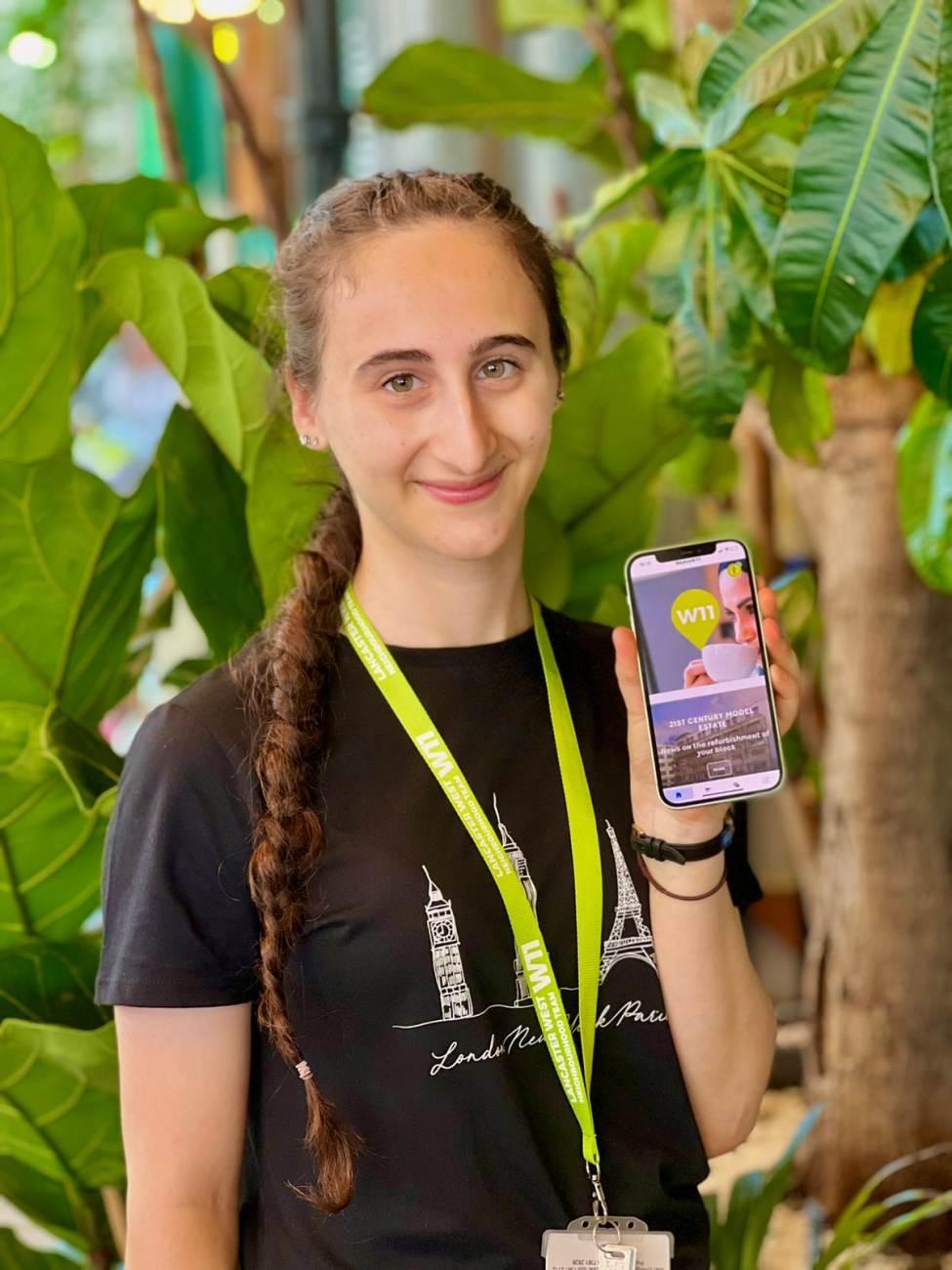 Your Neighbourhood, 
Your Neighbourhood, Your Voice is the area on WeAreW11 for all things engagement and co-design on Lancaster West Estate and beyond.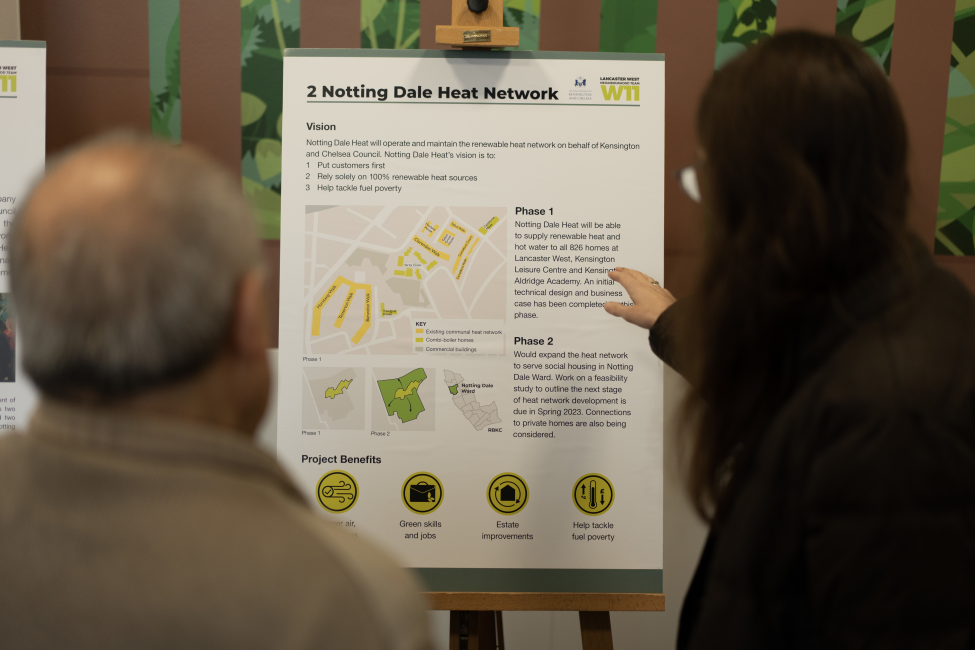 Results from renewable energy centre co-design sessions are out!
January 2022 
In December Lancaster West Neighbourhood Team held a 3-day co-design event for Lancaster West, local residents and leisure centre users to tell us what they think of our renewable energy centre design proposals.  
The energy centre was being proposed for sites in and around Kensington Leisure Centre which includes the current boiler room at Camelford Walk, and a warm water store feature is planned for the public space around the leisure centre.  
We shared an early design concept and proposed locations to get resident feedback and preferences.
You can find more information on the results on our Notting Dale Heat Network page. 
Notting Dale Heat Network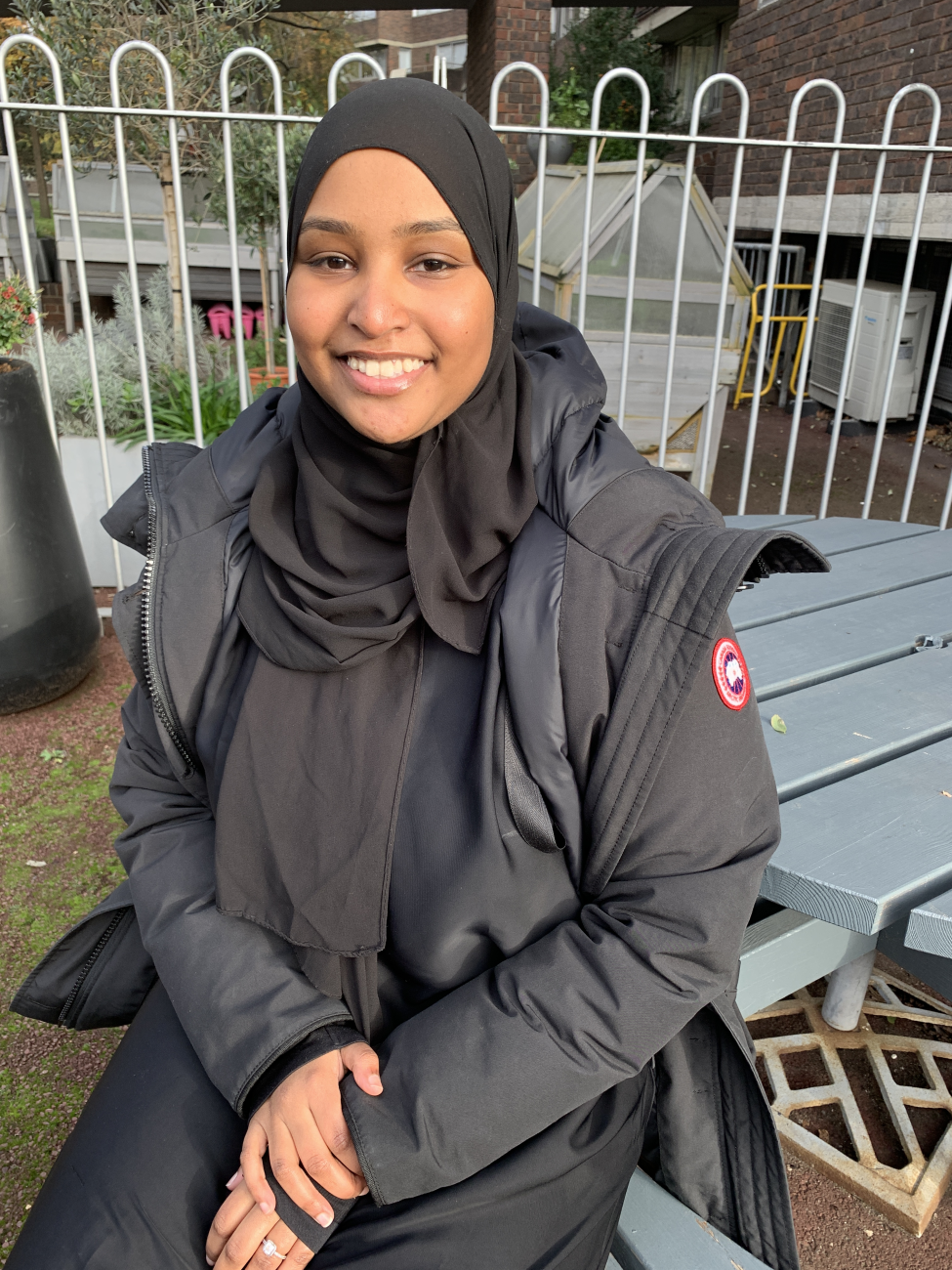 Resident secures dream job through LancWest Works programme
December 2022 
Lancaster West Neighbourhood Team is delighted to have been able to help Lancaster West resident Amina find full-time work. 
She has just started as a Community Support Worker with local partner the Clement James Centre. Amina was part of LWNT's LancWest Works programme which was set up to help local residents find employment and training opportunities. 
"I had been looking for work for a while. If Khadra hadn't invited me to the fair I would not have found out about the opportunity at Clement James," Amina said. 
LancWest Works is a rolling opportunity to help residents in North Kensington gain new skills and employment. You can find the latest opportunities by following the link below.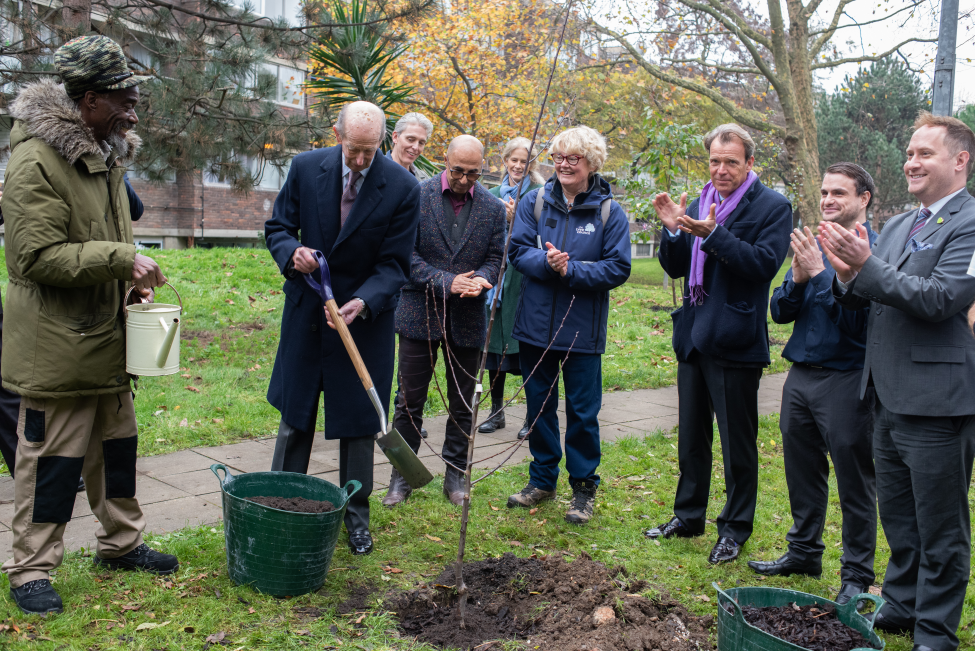 National Tree Week is marked on Lancaster West with a visit by HRH Duke of Kent
November 2022 
The Duke planted a new variety of plum tree especially cultivated to commemorate the late Queen Elizabeth's 70-year reign. 
The Duke was able to meet community gardeners, garden volunteers, members of the Lancaster West Residents' Association, residents from the estate and the Tree Council, some of whom assisted with the planting. 
The new planting is part of LWNT's commitment to creating a garden estate to support residents to grow, eat and share food together. This innovative programme is enabling residents to gain gardening training, experience and confidence to volunteer and find employment. 
James Caspell, Neighbourhood Director of LWNT said: "We are committed to transforming Lancaster West into a garden estate in partnership with residents, as a key part of becoming a carbon-neutral neighbourhood by 2030. Gardening has been an entry point for many residents to access the services they need, including, housing, health, training and employment, and therefore an important part of Grenfell recovery for the community as a whole."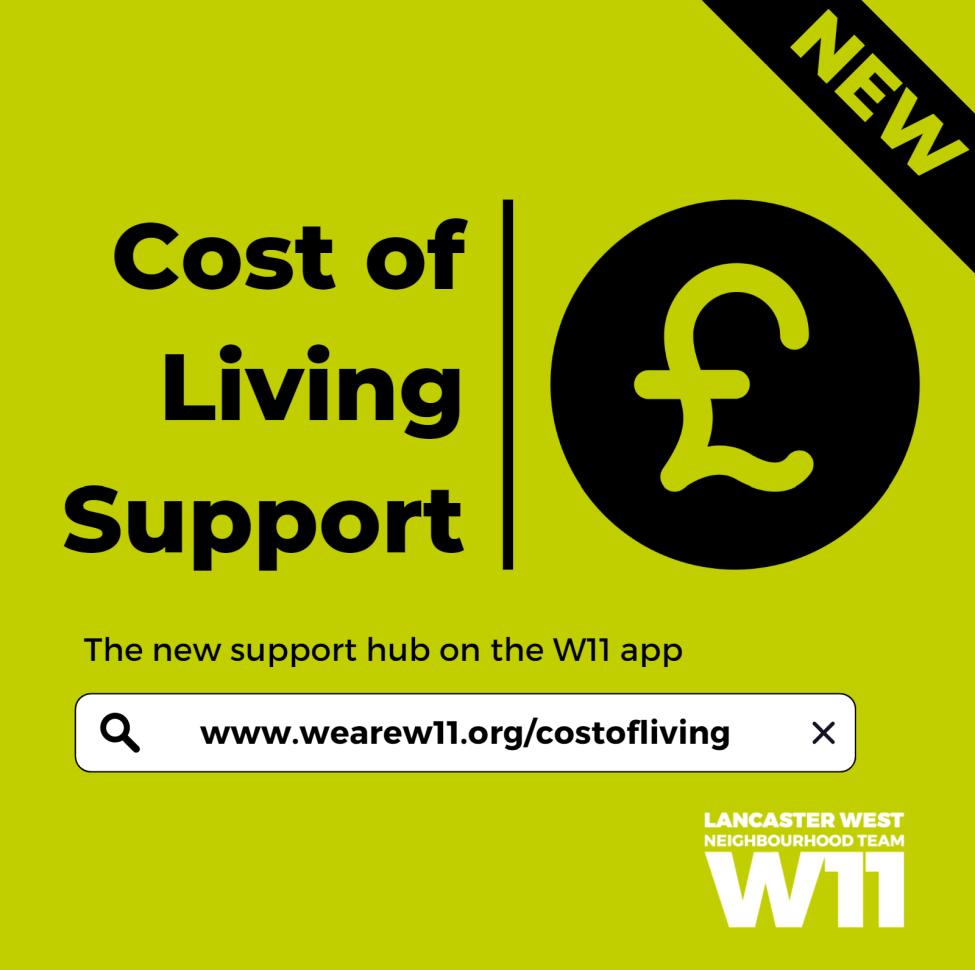 LWNT's cost of living support hub has arrived!
November 2022 
The hub is split into three sections, all designed to help you navigate the cost-of-living crisis: 
Support offered by LWNT 
Free activities 
Wider services and schemes  
Find out more below 
WHAT'S HAPPENING IN YOUR NEIGHBOURHOOD