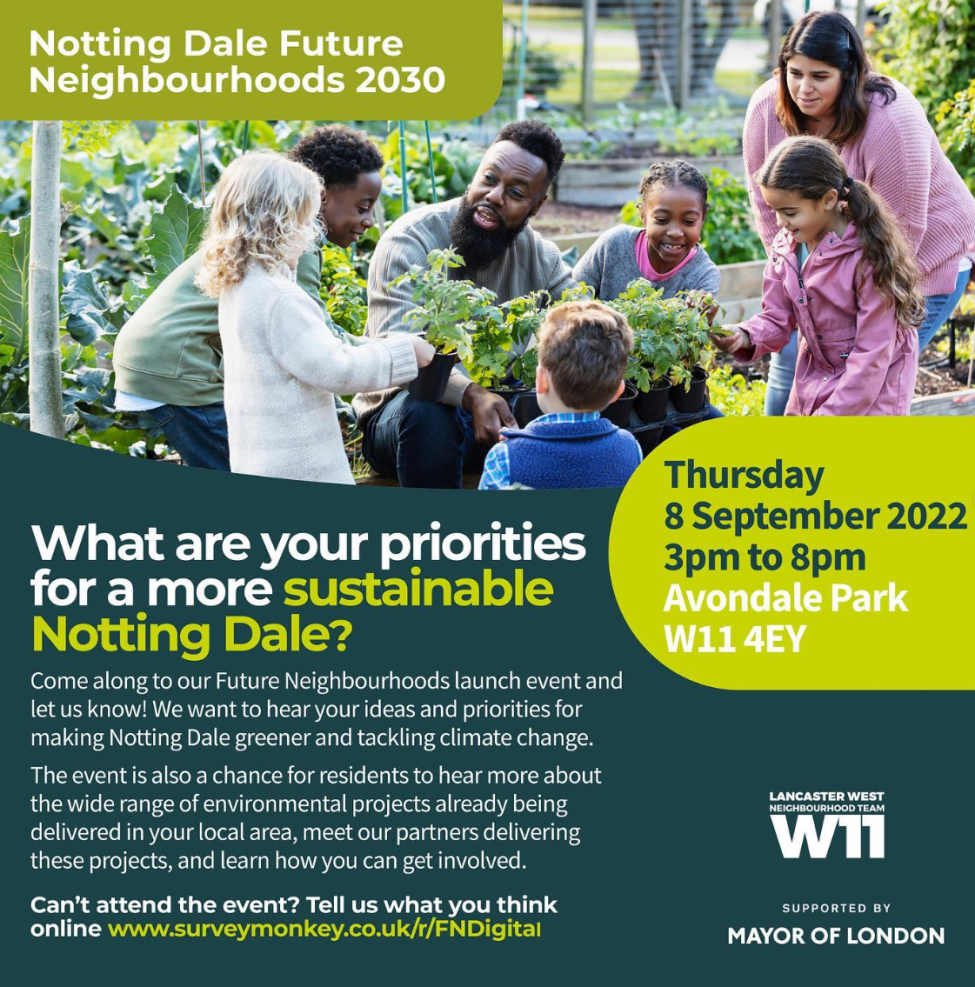 What are your priorities for a more sustainable neighbourhood?
We're inviting local residents to celebrate the launch of the Notting Dale Future Neighbourhoods 2030 programme and co-design the next phases of the project on
Thursday 8th September 3pm-8pm
at Avondale Park.
There will be free refreshments and fun activities including a smoothie bike, treasure hunt, and tree planting! 
If you are unable to make the event, please tell us your priorities and ideas by filling in the survey by following the link below.