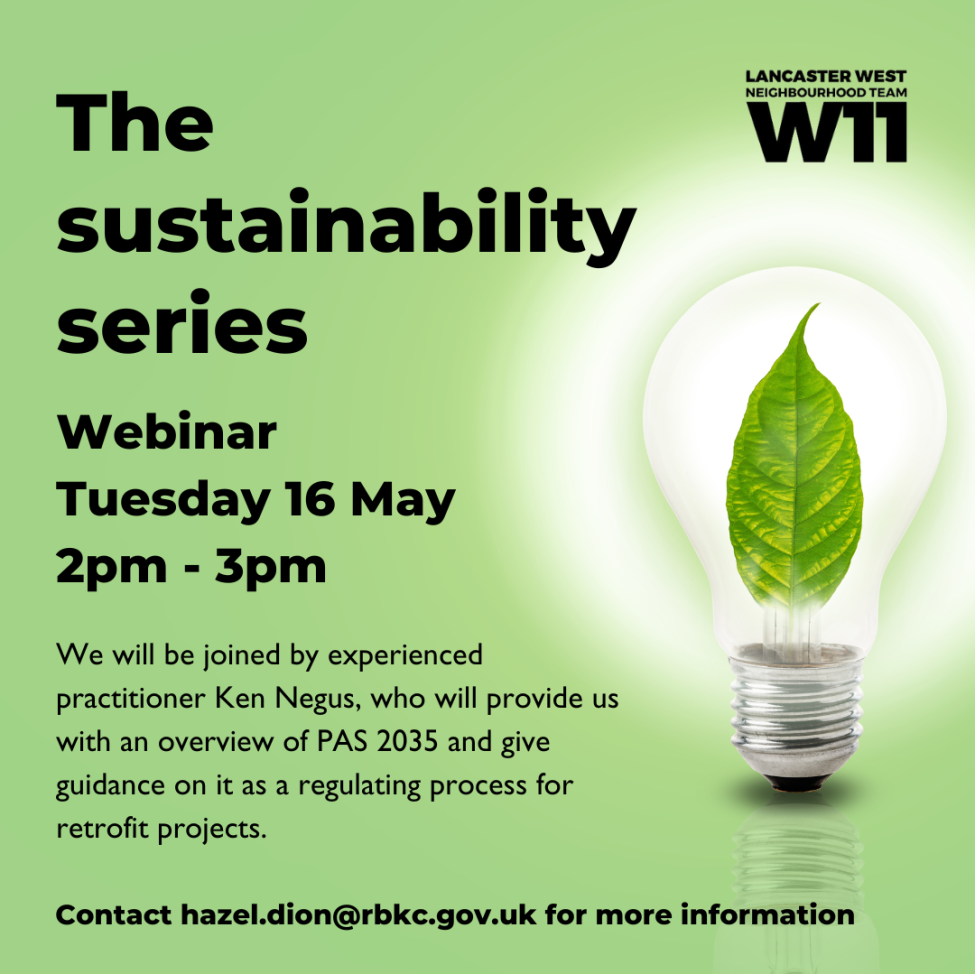 Sustainability Series: PAS 2035 overview 
Please join us on Tuesday, 16th May, 2:00 pm – 3:00 pm, for our next webinar of the Sustainability Series on 'PAS 2035 Overview'.
In this webinar, we have invited an experienced practitioner, Ken Negus, to provide an overview and guidance on PAS 2035. PAS 2035 is a framework to follow for the energy retrofit of domestic buildings. 
We will be delving into steps in the process, potential risks and challenges, understand risk pathways, and defining the different roles involved in it. Click the link below to join the live webinar.