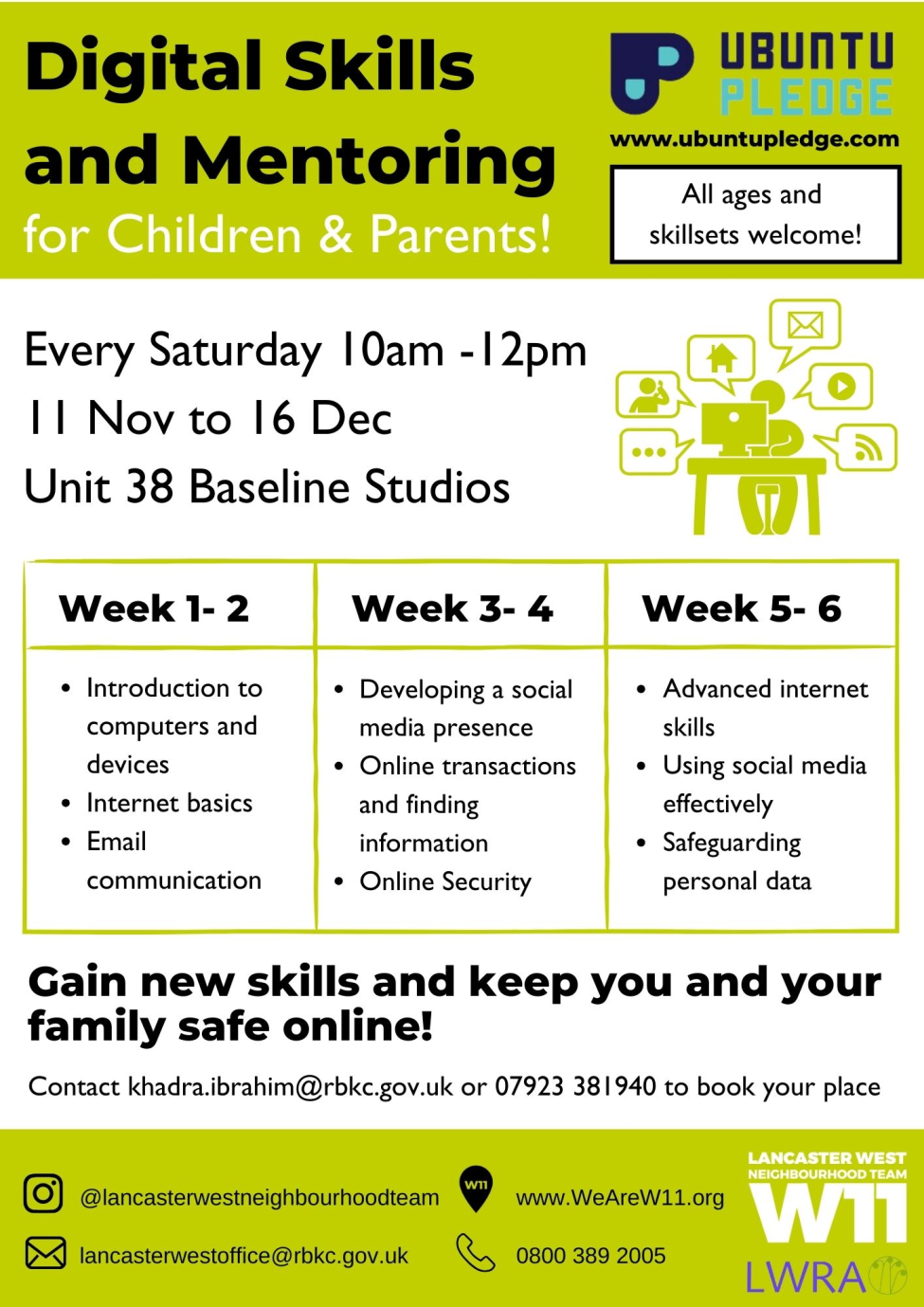 Digital Skills and Mentoring -
For children and parents! 
Unit 38 Baseline Studios
10 am - 12 am
11 Nov - 16 Dec
Week 1-2: Digital Foundations 
In these initial weeks, participants will build a strong digital foundation, gaining essential skills and knowledge for navigating the digital world with confidence. 
Key Topics
1. Introduction to computers and devices
2. Internet basics 
3. Email communication 
4. Basic Online Safety 
5. Digital etiquette 
Week 3-4: Navigating the Digital Landscape
Participants will dive deeper into the digital world, enhancing their skills to make the most of the internet and improve productivity. 
Key Topics 
1. Efficient email and communication 
2. Developing a social media presence 
3. Online transactions and finding information 
4. Essential Online Security 
5. Protecting data Week 
5-6: Mastering Digital Skills
In these final weeks, participants will consolidate their knowledge, fine-tuning their digital skills to become proficient digital navigators. 
Key Topics
1. Advanced internet skills 
2. Leveraging social media effectively 
3. Online productivity and collaboration 
4. Ensuring online security 
5. Safeguarding personal data 
By the end of this comprehensive course, participants will have gained a solid digital skill set, enabling them to navigate the digital world with ease, make the most of the internet, and stay safe online.