Lancaster West's new water bottle refill station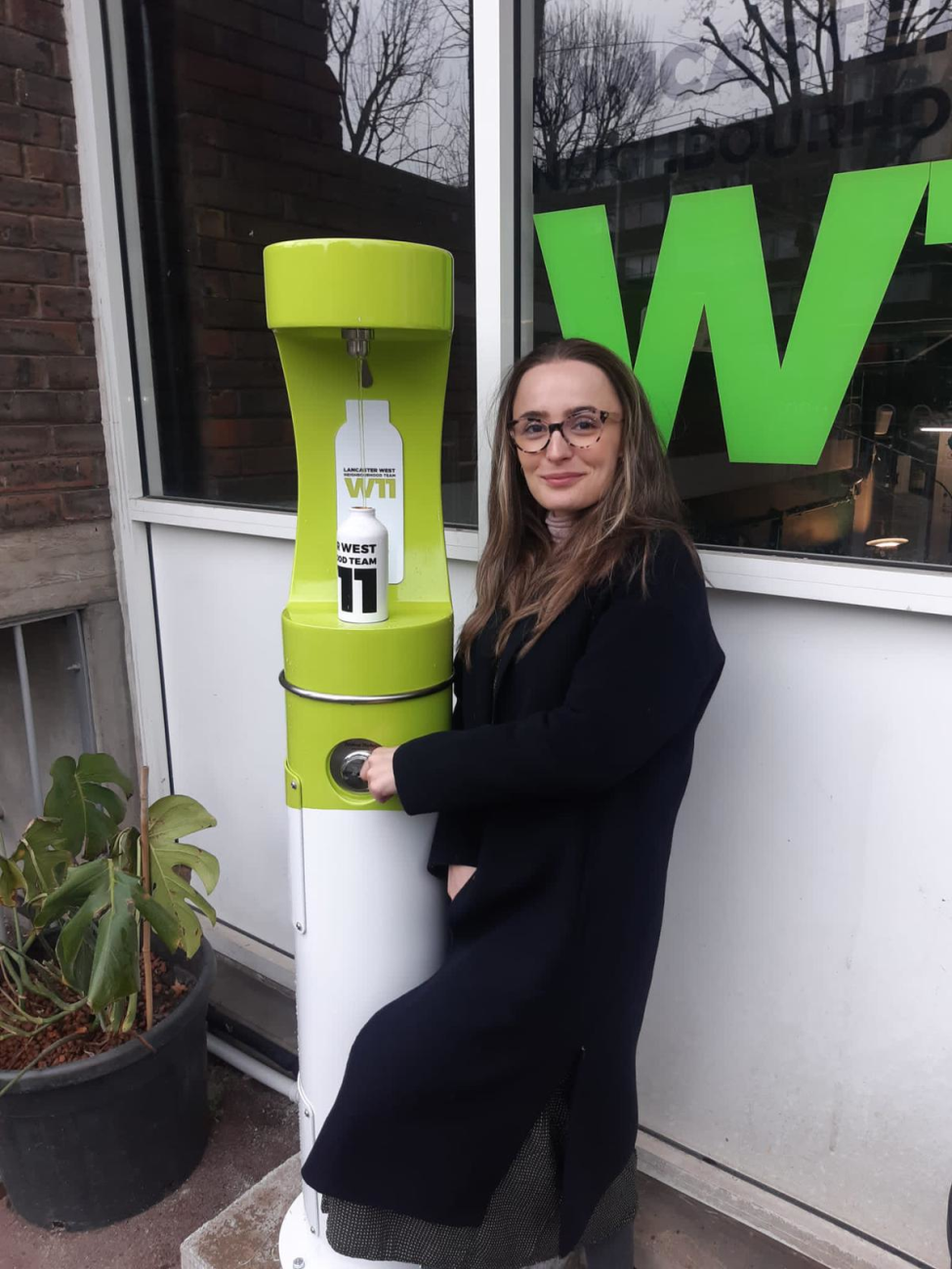 March 2022
There's a new bottle refill station outside the Tea Garden on Lancaster West.
Lancaster West Neighbourhood Team hopes this new drinking water fountain will help encourage reuse and refill, which in turn will help to keep Lancaster West plastic free! 
As bottled water is around 900 times more carbon intensive than tap water, switching to reusable water bottles is a great way to help reduce your carbon footprint and is a small step to helping with the ambitious target of becoming a carbon-neutral estate by 2030!