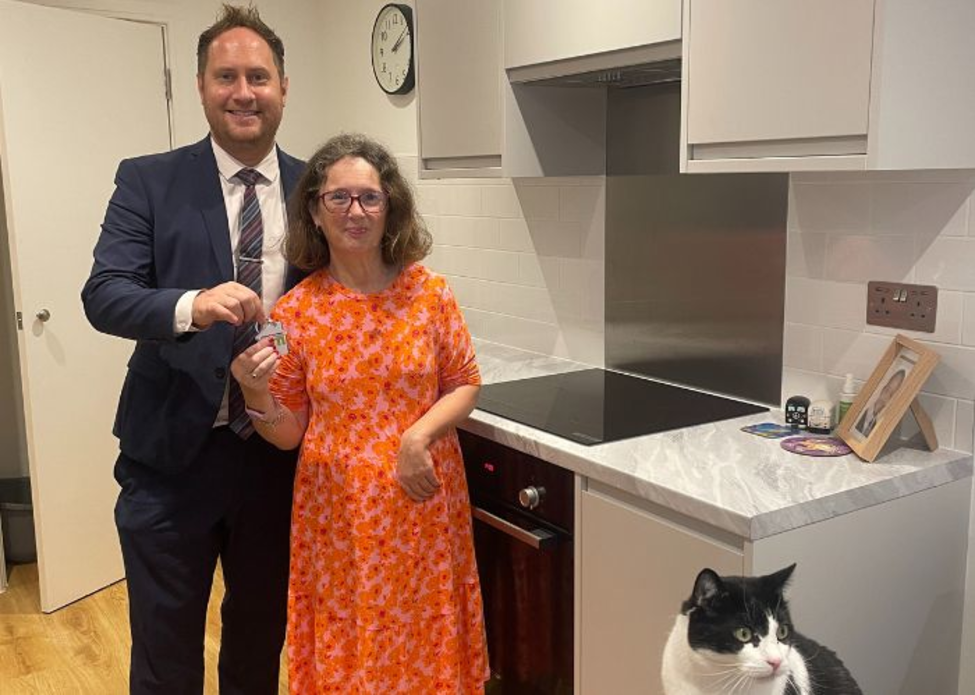 Over 50% of homes on Lancaster West Estate have now been fully refurbished!
August 2023
As the refurbishment of Lancaster West Estate continues, over 50 per cent of all tenanted homes on have now experienced internal refurbishment works – with nearly all of them benefited from new kitchens, bathrooms, and heating and hot water systems. 
When a resident has their home refurbished, we offer a choice from a range of features that residents have told us they would like in their homes. The refurbishment also includes other energy efficient measures such as installing low-energy LED spotlights, smart meters, dual flush toilets, water-saving showerheads, helping homes to reduce their energy use and save on their bills. 
Tracy, who now lives in Verity Close, has recently moved into her refurbished flat on Lancaster West and is delighted with the work, "I fell in love with it the first time I saw it! I like everything about it but especially the bathroom which has been adapted with a walk-in shower. My old flat had a bath which I wasn't able to get in and out of. This is much better." 
For residents like Tracy who need an adapted bathroom, we are replacing baths with new walk-in showers with a contemporary look and feel.
To ensure the speed and high standard of work required, we set up our own in-house refurbishment team to work alongside our contractors. This gives the team more control over aspects such as sequencing and quality of works, and customer service. Latest figures show the in-house team completed all refurbishments within the target time.
James Caspell, Neighbourhood Director, says "It was great to see Tracy so happy in her new home. To have refurbished over half of all tenanted homes to a co-designed standard that involves going back-to-brick is a fantastic milestone for the estate. It means hundreds of residents are living in 21st century homes, the are high-quality and energy efficient, helping to keep a lid on rising energy prices. We are aiming to reach 60% tenanted home being fully refurbished by the end of March 2024."