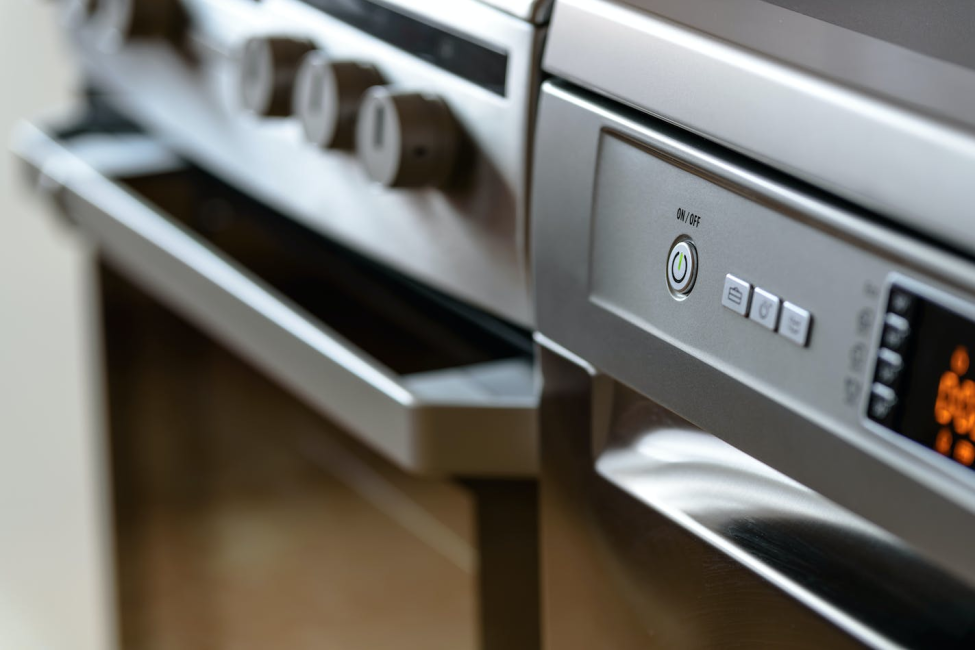 Reduce the effects of cooking
The kitchen is at the heart of the home, but this important room can also account for a significant amount of household energy usage. There are various ways to make kitchens energy efficient and reduce wastage.
-  Do not overfill refrigerators and freezers as it will affect their performance. 
-  Regularly clean and maintain kitchen appliances and check that the fridge/freezer door seals aren't broken.  Also, make sure to defrost the freezer regularly. 
-  Put your fridge in a a spot that has the required space behind it.  Do not put it next to a cooker or radiator. 
-  Cook multiple dishes in the oven to maximise use. 
-  When using the oven, keep the oven door shut as each time you open it, heat is lost 
-  Keep lids on pots and pans while cooking to minimise vapour.  This will allow you to turn the hob down and use less electricity or gas. 
-  If available use a slow cooker instead of an oven. 
-  Always unplug appliances when not in use, e.g., microwave ovens or kettles. 
-  Boil only the water you need for a cup of tea or coffee, or boil a whole kettle and keep it in an insulated flask for use the whole day. 
-  If your gas/electric stove and oven need to be replaced, consider getting an induction hob.  
LWNT is currently running the Goodbye, Gas offer where we will replace your old stove/oven with an efficient induction hob and electric oven for FREE!  For more information, please visit the site below.
Say goodbye to gas in your home