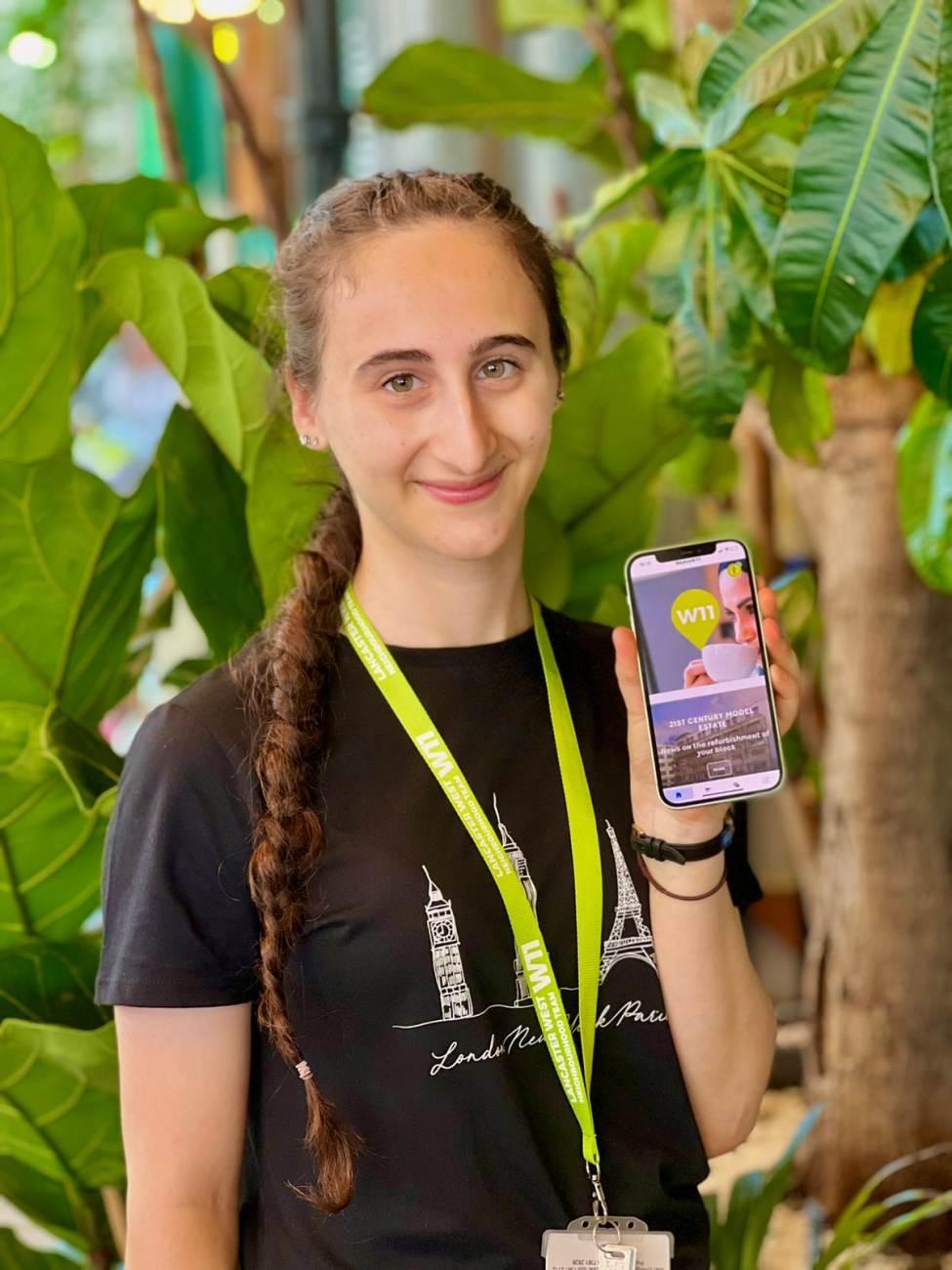 Your Neighbourhood, Your Voice 
Your Neighbourhood, Your Voice is the area on WeAreW11 for all things engagement and co-design on Lancaster West Estate and beyond.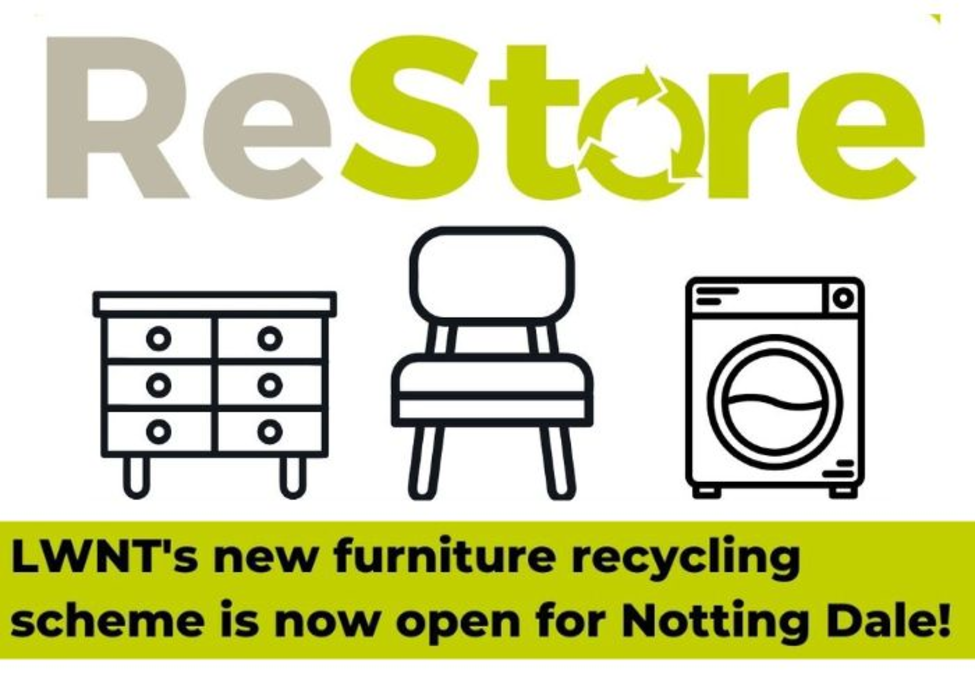 LWNT's new furniture recycling scheme is now open!
Septmeber 2023
ReStore has now opened on LWE!
Our new furniture restoration and redistribution service aims to save you money and save items from landfill!
We're accepting donations of unwanted or old furniture, fixing them up, and giving them out again - all for FREE.
If you're looking for some new furniture, visit our online furniture catalogue to browse what's available. 
I
f you see something you like, place a request! It could be yours, delivered straight to your home.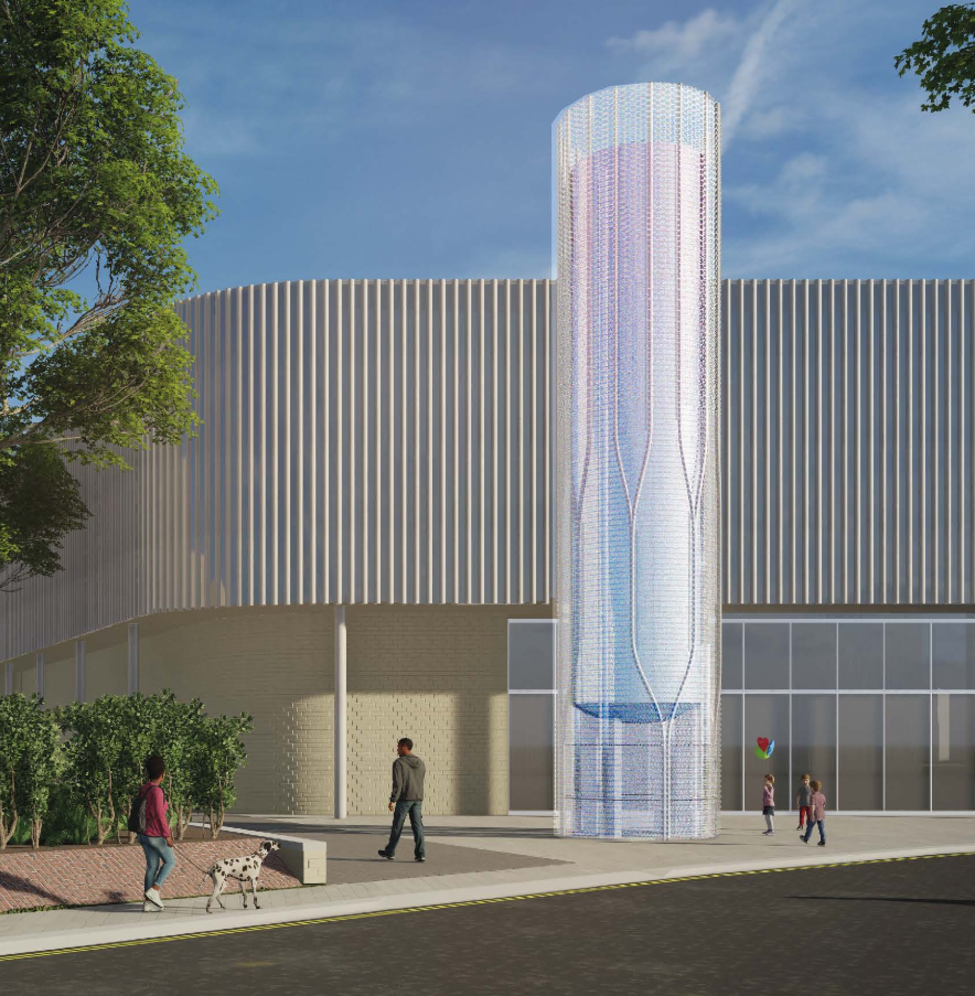 Notting Dale Heat network gets green light!
Septmeber 2023
Lancaster West Neighbourhood Team is excited to announce that two contractors have been appointed to build the new Notting Dale Heat Network, with the Council giving the overall scheme the green light. 
The new heat network - funded by both RBKC and central government funding - will provide renewable-powered heating and hot water to homes on the Lancaster West Estate, Kensington Aldridge Academy, Kensington Leisure Centre and Baseline Studios. 
The new contractors are 
Vital Energi Utilities Limited and 
Cenergist Limited.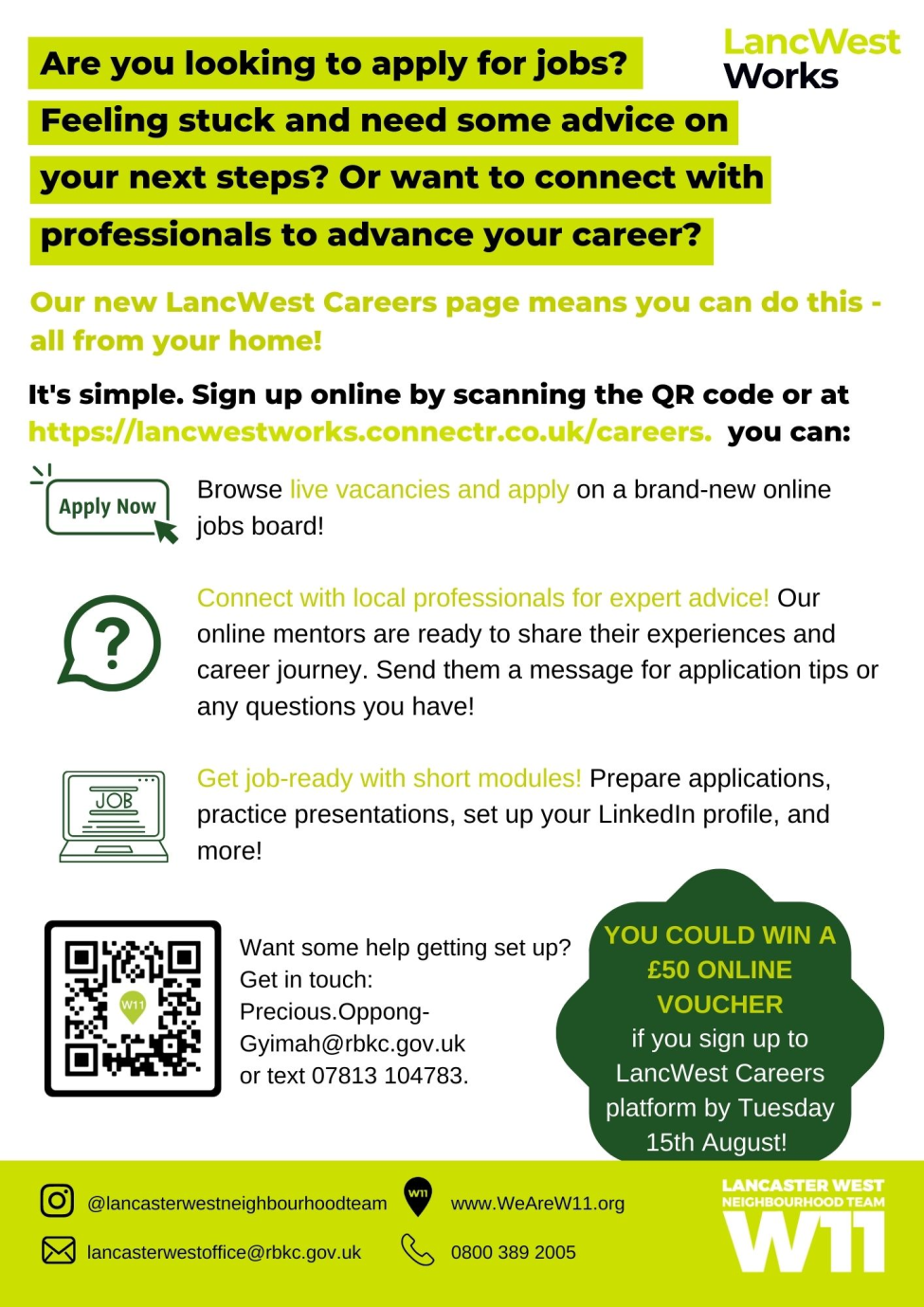 Sign up to LancWest Careers and you could win a £50 online voucher!
August 2023
Are you looking to apply for jobs? 
Feeling stuck and need some advice on your next steps?
Or want to connect with professionals to advance your career? 
Our new LancWest careers page means you can do this - all from your home! It's simple. Sign up online by following the link below!
WHAT'S HAPPENING IN YOUR NEIGHBOURHOOD